Any conversation about the impact of social media in India is qualified by the fact that just about 200 million people have access to the Internet in India. But the country has over 900 million mobile phone connections and think of the impact if all of these people are able to access the Internet, without any need for a data connection.
Having brought Facebook to over 11 million offline telephone users across five continents, mobile application provider U2opia is going to 'democratise' Twitter in the same way. The company, which started in Gurgaon and has since spread to over 30 countries, uses a signalling technology called USSD (unstructured supplementary service data) to let basic and feature phone users access Internet services.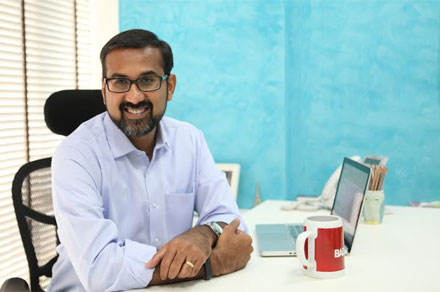 U2opia came into existence in late 2010 and kicked off the first offline Facebook service through Airtel a year later. "That was a time when a lot of companies were trying to understand the criticalities of mobile-first markets and the emerging market user base," says CEO Sumesh Menon, who is based in Gurgaon. "One of the key realities of these markets is that everyone is not online. So we developed a platform called Fonetwish to help people stay connected to Internet properties without data on their phone," he adds. The company now has exclusive partnerships with Facebook, and more recently Twitter, to take these services offline through its 45-odd network partners globally.
USSD is the same technology most prepaid users turn to when they have to check their balance and used by service providers to push messages to users. "It essentially creates a session in which you are pulling data from the system. Because it is so simple it works on any phone, even smartphones," explains Menon, adding that users can literally browse through content using numbers. So once logged in using a code, the user will click numbers to select options like Like post on Facebook and follow a user on Twitter.
"In a market like India, a large part of the user base is not accessing data, even when handset shipments are going through the roof. Africa is a couple of year behind even us. That is where we want to make an impact and empower the user," says Menon, adding that India still account for a