Jaypee Group on Wednesday kick-started its asset monetisation plan to reduce debt by R15,000 crore with the sale of its Gujarat cement manufacturing unit to UltraTech Cement at an enterprise value of R3,800 crore. While Jaypee expects to reduce debt by the entire amount, structured in a way wherein R3,650 crore of debt will be immediately reduced and the group will get R150 crore worth of UltraTech shares when the transaction closes in around eight to nine months.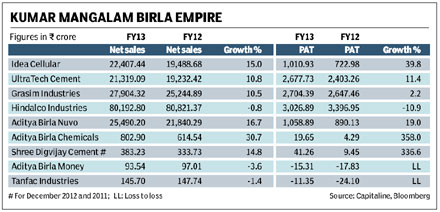 The Delhi-based group with interests in cement, infrastructure, real estate, power, hospitality and sports, has a group level debt of R55,000-56,000 crore as per executive chairman Manoj Gaur. However, Credit Suisse analysts estimate the group level debt to be as high as R64,000 crore.
"Our plan is to reduce our debt by R15,000 crore this fiscal," said Gaur. "To achieve this we have all options open, we can sell assets in our cement, thermal or power business. Nothing is finalised till now."
Gaur added that the group will not face any problems to meet its debt repayment obligations even if the debt reduction plan does not materialise this fiscal. "We have faced three recessions and after the previous two we came out stronger. I'm sure it will be the same case this time as well," he said.
The debt reduction from the Gujarat plant sale will happen directly from the group's flagship Jaiprakash Associate (JAL). The Gujarat unit was hived off under Jaypee Cement Corporation, a wholly-owned subsidiary of JAL, which also includes a plant in Andhra Pradesh. Jaypee Cement Corporation was created with the purpose of asset monetisation.
JAL has a total debt of R23,000 crore, which will now immediately be reduced by R3,650 crore on conclusion of the deal and a further R150 crore if JAL decides to sell the UltraTech shares it will get as part of sale.
The Gujarat unit's revenue contribution to the group was R1,800 crore annually.
Next on the anvil for Jaypee Group is a likely sale in equity stake in two of its hydro power projects. As per media reports, Jaypee is in talks with Abu Dhabi Water & Electric Authority to sell stake in two if its hydro-power projects in Himachal Pradesh.
The two plants that are likely to be sold are the 300 MW Baspa II and the 1,000 MW Karcham Wangtoo project, both in Himachal Pradesh. Apart