Last week Winamp announced that it was going silent in December. The death of Winamp, which was once the most popular media player on computers all over the world, seems to have been caused by the unassailable popularity of VLC Media Player, iTunes and some other new players. So what is in store for other media players that have become forgotten in the past few years? Here is a list of top five struggling media players and their top features:
Winamp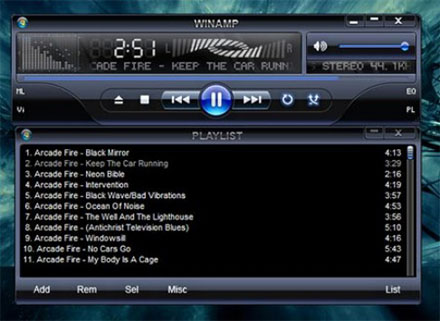 Created in 1997, Winamp has come a long way since its early Nullsoft days, back before it was picked up by AOL. Some of the changes were good, some not so much, but overall it is still an amazing jukebox and media player that's relatively lightweight, fast, and customizable. The interface can be as minimal as a shade at the top of your display with tiny playback controls, or as blown out as a full-screen jukebox UI that features search bars, library information in multiple windows organised by artist, album, and song name, a full web browser, and more. It all depends on what you're looking for. Winamp handles all tasks you'd expect from a media player: It can rip CDs, support all file types, sync with mobile devices either via USB or wirelessly through its well-crafted native Android app. Winamp still has the features you loved about it if you've used it for a long time too: Skins, themes, ShoutCast radio support, visualizations, and more.
Many of you praised Winamp for keeping up with the times and adding more streaming music sources to its app, while others noted that its Android app and beta Mac client show its developers had no plans of slowing down on it. But Winamp now is definitely more bloated than it used to be, but it is still flexible, functional, and completely free. There are a few extra features available in the $20 Winamp Pro version, but the free version is probably enough for most people.
Jet Audio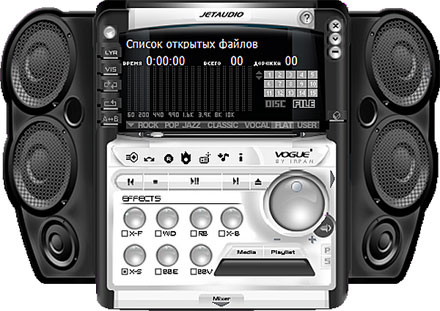 Jet Audio not only provides a good deal of music management capabilities but is also a powerful media player that can play a wide number of formats, with a heavy dose of features. The interface is overwhelming and not user friendly with buttons and options on mouse hover everywhere. But it shouldn't take