The latest Windows Phone 8.1 update has been making all the right noises, mostly because it has added a Siri-like personal assistant called Cortana, the popular artificial intelligence character in the Halo series of video games. Cortana is now available on Beta in the US and a handful of other countries, but is unlikely to come to India in the near future. So, when I got the opportunity to review the updated OS, I thought it would be better to focus on features that we will get to use here.
Homescreen and tiles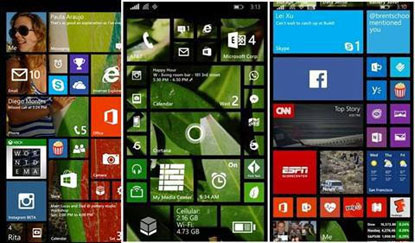 The live tiles that set apart Windows 8 and Windows Phone 8 gets something extra in Windows Phone 8.1. You can now add a start background to the tiles in the form of an image that flows behind the apps. The entire effect really stands apart from the other OS as you are not changing the homescreen image, but the image behind the tiles. You can add a third column of tiles now, which means there is lesser scrolling to do. However, I would liked the option to have a tile that runs over the entire screen, which is not available at the moment. But the real personal touch for me was the ability to call images from Facebook albums on the lock screen. Every time there is a new image there that can bring a smile to your face or a flood of memories.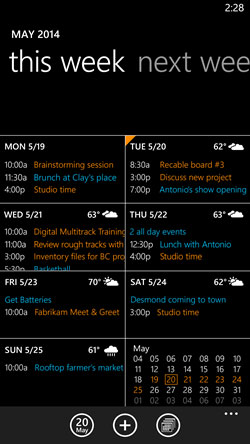 Calendar
The calendar view is richer than other platforms. For instance, items from different sources appear in different colours. So you have one colour for those synced to your Microsoft accounts and another for Google and Facebook. You can also mark different types of posts like birthdays and invitations in different colours.
Word Flow Keyboard
The keyboard has to be one of the best things about this upgrade. However, it it's not really innovative as the Swype keyboard is already a very popular app on Android. Where this scores over Swype is with its accuracy levels, which appear much better than on Android. Another feature that appears inspired by Android and iOS is the notification centre which can be pulled down from the top of the screen to rebel latest messages, mails and updates. It is not at all different from what you find in the other two operating systems except for