Smartphones have come a long way in the last few years and one big trend is that they have become more stylish and affordable. Especially in a country like India, budget smartphones are hot these days, thanks to Chinese and Taiwanese brands such as Lenovo, Asus, ZTE, Gionee, Huawei; they have introduced high-end devices at relatively low prices—in classy designs. Xiaomi, a leading mobile internet company from China, is the latest to descend on the Indian soil. The first Mi smartphone that Xiaomi has launched here is the Mi 3, attractively priced at Rs 13,999. It has tied up with Flipkart for sale and delivery of this product.
Xiaomi has also announced it will launch Redmi 1S and Redmi Note over the next few weeks. Like the flagship Mi3, these Mi smartphones deliver high performance at affordable prices. The 4.7-inch Redmi 1S will retail at Rs 6,999, while the 5.5-inch octa-core Redmi Note will go for Rs 9,999. In addition, Xiaomi plans to build India-specific features for its phones and set up a local team to help penetrate one of the world's fastest growing smartphone markets.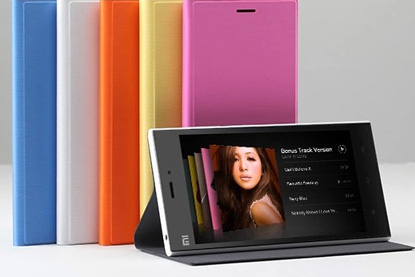 For the uninitiated, Xiaomi is better known globally as China's answer to Apple, an image that billionaire Lei Jun had fostered initially when he founded the company in 2010 by dressing in the black tops, jeans and sneakers favoured by the late Steve Jobs. In China, Xiaomi has built a fan base much like Apple. Let us see whether its products are able to become popular in the price-conscious Indian mobile phone market.
Since the first Mi phone released three years ago, Xiaomi has gained a reputation for making good-quality Android devices, and the Mi 3 is no exception. Out of the box, the Mi 3 is quite the looker. It comes with an aluminum-magnesium chassis and has a beautiful face with a 5-inch full-HD display covered in Corning Gorilla Glass 3.
Compared with other budget phones with plastic builds, the Mi3 looks like an expensive phone. In sync with the Xiaomi founder's belief that high-quality technology doesn't need to cost a fortune, the company designers have paid attention to the details of the construction, which you can see easily from the machined speaker holes to the seamless joining of the plastic but metallic-looking body and glass front. Believe me, once you get your hands on it, you'll be