Have you heard about the Mi Band? Well, if you haven't then you might miss the biggest thing in wearables in the coming months. That is not because it is a great wearable device, but because it costs just $13 — about Rs 700. If Sony Smart Band being packaged free with the Xperia Z2 and T3 was supposed to push up the adoption of wearables in India, Mi Band coming to India on Xiaomi's flash sale model could take the segment to a whole new level.
It is not that wearables need a great push. According to research firm Canalys, the wearable band market grew 684% on a worldwide basis in the first half of 2014 compared with the first half of 2013. The growth is driven by bands from Fitbit and Jawbone, which have of late started dominating the basic wearable band segment in most countries. The earlier leader, the Fuel Band from Nike, has pulled out of the segment.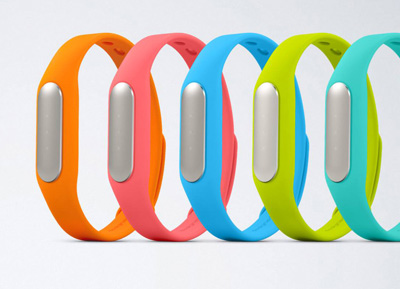 Xiaomi's Mi Band
There is also the smart wearable band segment, consisting of devices like the Samsung Gear Fit that have an LED screen letting you do much more with the device that just log your daily activity. It is not much of a surprise that Samsung leads in this segment with the three new devices it launched this year, the Gear 2, Gear 2 Neo and Gear Fit. The Gear 2, in contrast to a basic band, can let users take and make calls, click pictures, add new apps including Evernote and even tell you the time.
So what are wearable devices? The basic ones are those that just log your activity and use a smartphone, tablet or desktop to let you analyse this data better. This entire phenomenon is called the quantifiable self. With a device on your body all the time, it is not just the steps that you take that is counted. It knows when you are sleeping and when you are being more active, it also has the potential to understand more vitals about your body and relaying it realtime to a caregiver. The basic bands are waiting for this next generation devices to make these a necessity for most users. In fact, not all devices tracking activity will be bands. You will get everything from finger rings to brooch-like wearables that can do this.
Some activity loggers like