For quite sometime I have had this nagging feeling that affordable Android phones are indeed becoming better. They now pack specs that you might find on their top-end cousins, have good build quality and offer a good overall experience to the user. The new Xolo Q1010i, for instance, packs in features which till a few months back would have made a flagship phone proud. But how good is the phone? I take it for a spin:
Tech Specs: 5-inch HD IPS OGS display | 1.3GHz quad-core Mediatek MT6582 processor | 1GB RAM | 8GB internal memory, microSD up to 32GB | 8 MP rear camera with Sony Exmor sensor, 2MP front camera | Dual-SIM (GSM + GSM) | 3G, Wi-Fi 802.11 b/g/n, Bluetooth | 2250mAH battery | Android 4.2 Jelly Bean upgradeable to KitKat
Price: Rs 13,499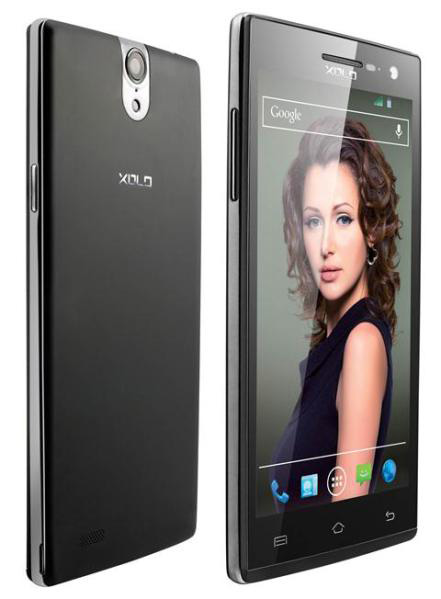 Design: The Xolo Q1010i, as expected, looks just like its two-month old predecessor, the Xolo Q1010. The two phones are different, but not different enough for it to be visible in the design. The Q1010i has a premium look and feel, with the camera on the rear making its presence felt with a metallic frame. The phone too has a metallic frame, but it blends well with the rest of the body. The quality of the plastic used also sets it apart from most other phones in this price range. Plus, the three keys are not on the screen and below on the bezel, giving you more real estate on the phone. The Q1010i has Asahi Scratch Resistant Glass.Screen: The full HD screen ensures clear pictures. Good enough for you to enjoy movies on this 5-inch screen. However, it is not so great to look at in sunlight, even a full brightness. Also, I noticed a couple of spots on the screen when I had a white background, but that has to be a problem with the specific unit.
Performance: You get a good feeling when the first benchmark test you run on a smartphone marks it a top-end device, when you know you have only paid a fraction of what such a device will actually cost. The Q1010i is one such device. As I said, it has high-end specs so you won't have any trouble with day-to-day activities. Multi-tasking is smooth and there was no lag when I tried my hand at some games. The phone does