Where do you think this new flag pole with the proud tri-colour is fluttering? Not at the Supreme Court, not the Parliament and neither is it the India Gate.
While all eyes were on PM Narendra Modi's second visit to Kashmir earlier this week and his tough talk about terrorism and promises of development, the Airports Authority of India in a symbolic move has discreetly hoisted the tallest national flag across any of its facilities at the heavily guarded Srinagar airport.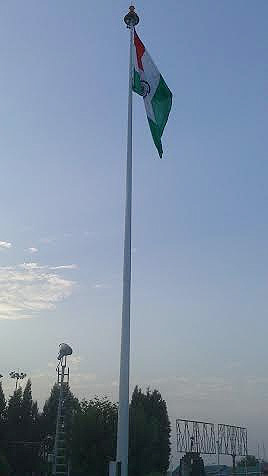 The 30-meter pole has been especially imported from Dubai and can withstand strong Himalayan winds and cold weather conditions.
It will be commissioned on August 15.