CES is an open house these days. While most of the media attention is on announcements from major brands in the industry such as Samsung Electronics, LG, and Sony, of late smaller companies and new startup have been shaking things up. CES 2014 was the show it promised to be with hundreds of new devices and technologies on show. We pick 10 of the best, maybe not the ones that have got a lot of attention.
10. 3Doodler
The Kickstarter darling made its big public appearance at CES 2014 and the result was quite exciting. This 3D printing pen takes all of the modeling out of 3D printing and opens up creating objects to pretty much everyone—including kids. While you might not be able to do quite as much as you could with an actual 3D printer, it is a lot of fun to play with for only $99 (Rs 6,090).
9. Mophie Space Pack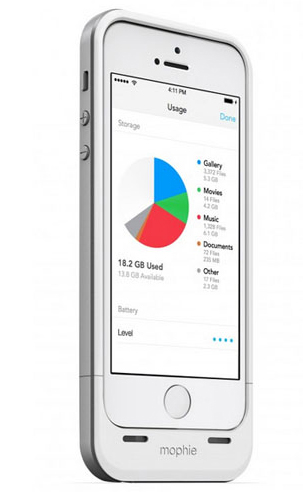 There are always an insane amount of smartphone accessory companies at CES, but few of them manage to capture the attention of audiences. Then there was a Mophie Space pack. This iPhone 5/5s case not only charges your phone with additional battery, it also adds 32GB of storage to your device. The Mophie lets you drop your videos, pictures, and documents straight into its storage and even lets you play videos right from it. Not only that, the Space Pack is designed beautifully and surprisingly doesn't add a lot of heft to the phone.
8. Steam Machines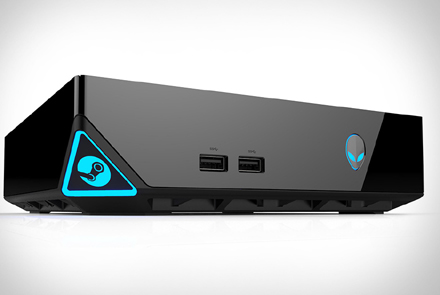 The desire to break into the home console market has been growing among both consumers and companies for years now, whether it's from independent Android consoles like the Ouya or big rumored living room takeovers from the likes of Valve or Apple. At CES, Valve CEO Gabe Newell finally lifted the lid off of the first generation of Steam Machines. The amount of computers on display was a bit shocking—as was the announcement that the consoles would range from anywhere between $500 (Rs 30,760) and $6000 (3,69,120). While many of these models still feel like prototypes in many ways, there is no longer any question regarding whether or not Valve is actually serious about the living room market. They are—and Microsoft, Sony, and Nintendo have reason to be paying attention.
7. LG's Curved