SpiceJet has assured the Directorate General of Civil Aviation (DGCA) that they would not carry out any mid-air performances on its flights in the future without fetching prior approval from the regulator.
The DGCA had issued a show cause notice to the carrier, asking why its licence should not be suspended, after a video circulated of the cabin crew dancing in the aisle of a flight as part of Holi celebrations.
"They have told DGCA Prabhat Kumar that they would not carry out any such mid-air events without seeking prior approval from the aviation regulator," said a senior official.
While the performance was carried out on eight flights, including Delhi-Goa-Delhi; Jaipur-Mumbai-Delhi; Mumbai-Bangalore-Kolkata and Bangalore-Pune-Ahmedabad, a pilot on a flight was seen recording the dance.
The Gurgaon-based low-cost carrier has replied to the show cause notice on Wednesday. "Their replies to the four questions are apologetic in nature and we have not been able to analyse their replies yet," said the official.
In another development, the DGCA has decided to relax licence renewal norms for pilots in the country.
"We have agreed in-principle to relax norms and allow pilots to renew their licences every five years instead of every two years currently. We will have to amend rule 39 (c) to make it happen and the process will start soon," said an official.
He added that this relaxation will help airlines utilise their pilots more and is in sync with the international norms.
The airlines wanted 15 rules to be relaxed but only 8 issues could be taken up in the meeting today. Of the 8 issues, it was decided to relax three norms.
The other norms, which were relaxed, include pre-flight breath-analyser test and the training of cabin crew in first aid to be carried out by a para-medic staff. The rules, currently, require an MBBS doctor to conduct breath analyser test and train the cabin crew.
Live updates: Fresh multiple objects seen in new search area for Malaysia Airlines Flight MH 370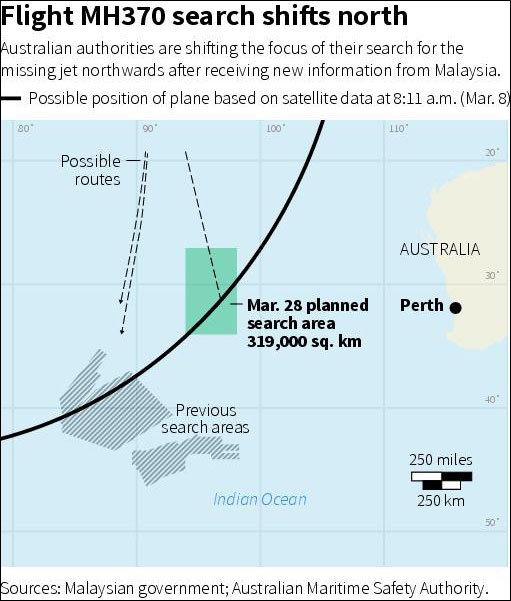 Also check: