Nokia will launch four Lumia smartphones in India starting with its first dual SIM handset Lumia 630 in May for around Rs 10,000 excluding taxes.
It will also start selling a low cost 4G smartphone Lumia 635 for about Rs 11,300 plus taxes in July.
"The Nokia Lumia 630 is expected to roll out in May, beginning with Asia, India/Middle East, South America and Europe, at USD 159 for the single-SIM variant, and USD 169 for the dual-SIM variant before taxes and subsidies," Nokia said in a statement.
Both the variants of Lumia 630 support 3G SIM, built on latest Windows platform, and have 4.5 inch screen, 5 megapixel auto focus camera, 8 GB internal memory and support for up to 128 GB external storage.
Also read
Cong-ruled Maharashtra tops Narendra Modi's Gujarat as investment destination No. 1
Online retail in India at all time high with 1 mn retailers in fray: IAMAI
Indian services downturn accelerated in March, says HSBC Services PMI
The configuration of Lumia 635 is almost similar to that of Lumia 630 except being a 4G phone. It will support mobile internet speed of up to 100 megabit per second.
Nokia will also start selling its another 4G smartphone Lumia 930 from June in India for about Rs 36,000 plus taxes.
Most of the telecom operators -- Airtel, Reliance Jio, Vodafone, Idea and Videocon are gearing up to provide 4G services in country.
Lumia 930 has 5 inch screen, comes with 20 megapixel PureView camera. It has a 1.2 megapixel front camera.
The phone has 2.2 GHz quad-core Qualcomm processor, 32GB of internal storage and 2GB RAM.
* Buying a new car? Check price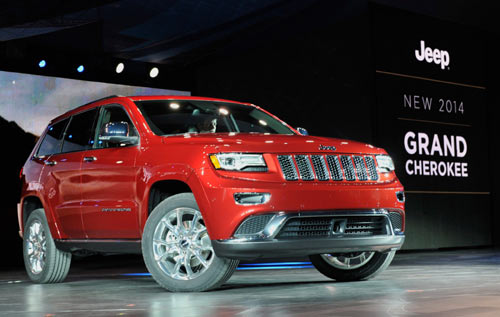 The 2014 Jeep Grand Cherokee is introduced at the North American International Auto Show in Detroit, Michigan.Chrysler Group said it would recall nearly 870,000 vehicles to fix a defect in the brake systems following complaints about excessive brake-pedal firmness. The company said Jeep Grand Cherokee and Dodge Durango SUVs, model years 2011-2014, were under inspection.(Reuters)