While 2013 was a challenging year for Hyundai—sales remained muted for most part—the year ended on a 'grand' note for the Korean automaker. Its Grand i10 not only won the Indian Car of the Year (ICOTY) award, the company even touched a high of 20.6% market share in India—the highest market share for Hyundai in the country since inception. Part of the reason was also because its executive offering, the Elantra, remained a relatively strong performer, as did its Verna sedan.
Buying a new car? check prices
Buying a used car? check prices
For the Czech carmaker Skoda Auto, the year was not too different either. Subdued sales due to an overall gloomy automobile market and then, towards the end of the year, the return of the king—the Octavia, which replaced the Laura in India. No wonder, then, that as soon as the Octavia was launched, it saw increasing interest.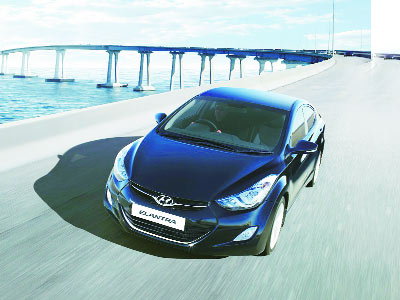 Now, in the Indian executive segment, the Elantra and the Octavia are the two cars that will fight it out in 2014 until the time we see the new Toyota Corolla making it a three-way affair.
First impression
The Elantra, no doubt, is the current crowd favourite in its segment and has remained so since it was launched a year and half ago. Of all the Hyundais, it is the Elantra that wears the company's 'fluidic' design lines the best—so much so that the car still manages to look different despite so many Elantras on Indian roads. From any angle, it is a pleasure to give the glad eye to the Elantra.
The Octavia is a former best-selling executive sedan that has now reinvented itself. What works for the new Octavia is that its design is understated and tidy, and it retains the timeless Skoda lines. What doesn't quite work is that the rear-end bears strong resemblance to the smaller Skoda Rapid and this may not to be of everyone's liking.
The cabin
Snazzy—that's the word to describe Elantra's interiors. The hourglass-shaped centre console is a treat to watch, as is the multi-function steering wheel. The fit and finish is very good and the Elantra is one of the best-equipped sedans in India. On the flip side, there are so many buttons on the centre console packed in a small area that using the right one takes some getting used to. While the Elantra has enough