cities where Buying would make more sense due to local dynamics. It is interesting to compare the 2013 data with the index for 2011 and 2012. In 2011, out of the 31 sub-cities, 14 were either in buying or neutral category, which lowered to 11 in 2012 and further dropped to only 6 in 2013.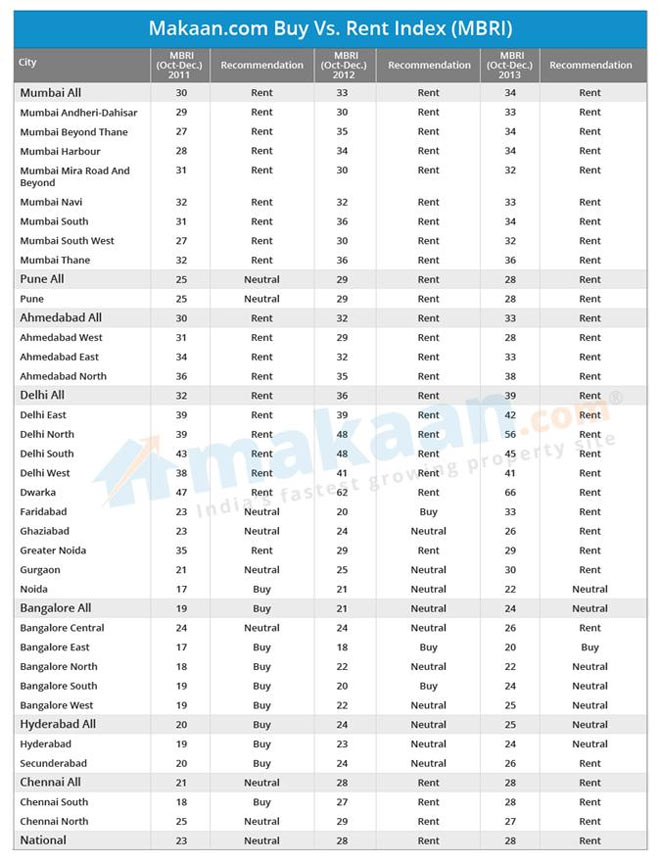 Mumbai – MBRI for the commercial and financial capital of the country, Mumbai has surprisingly remained on the rental side for over three years now. The index has only moved further on the rental side going from 30 (2011) to 34 (2013) indicating that the property prices have increased at a rate that was higher than the rate of growth for rentals. Furthermore, all the sub-cities of Mumbai have also been in the rental zone for OND 2011 to OND 2013. The maximum variation in points can be seen in Mumbai Beyond Thane going up by 8 points (OND 2011 and 2012)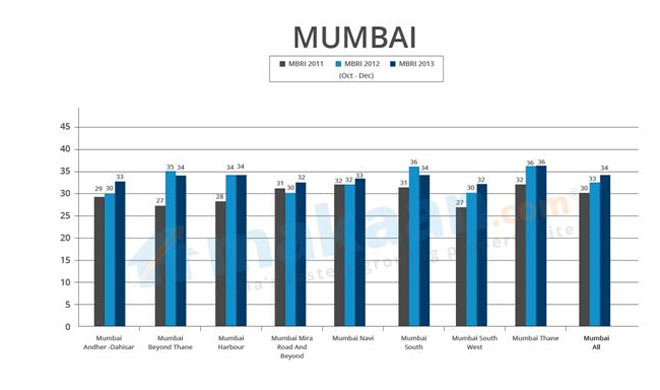 Ahmedabad – MBRI data has placed the city of Ahmedabad on the rental side for over three years. Within Ahmedabad city, the MBRI for Ahmedabad North has experienced the maximum changes; it has jumped 9 points from 2011 to 2012 and another 3 points from 2012 to 2013. The Oct-Dec. MBRI for Ahmedabad West shows a positive trend for the homebuyers as over the three years it has been moving lower on the rental scale, coming down from 31 to 29 to 28. This means that in the coming months the locality might move to the neutral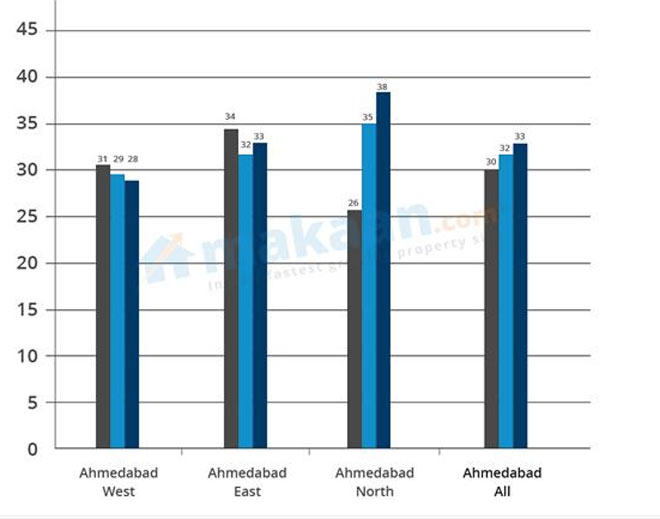 Delhi NCR – The index for the city of Delhi NCR has also remained in the rental zone for the three years; however, there are localities within the city that have shifted zones. The overall city has retained its preference for rental and the argument in favor of rental has got strengthened over the last 3 years. The NCR regions like Faridabad, Noida, Gurgoan and Ghaziabad have shifted zones. Faridabad has seen the maximum shift from Neutral (OND 11) to Buy (OND 12) to now Rent (OND 13). The locality has seen the maximum shift of 13 points within one year.
However, as compared to the main city of Delhi, the NCR still remains affordable. Home buyers are advised to